Packaging that tells a story
The client:
 StoryBuilt, a design/build firm specializing in urban infill housing, on their way to becoming a lifestyle brand
The brief:
Design for their own custom line of home fragrances.
My role:
I worked with a local candle maker in Austin to select four beautiful fragrances. I then created a design system, choosing names and descriptions for each scent based on the fragrance notes. Playing off of the 'StoryBuilt' brand, each fragrance is named for a type of literature. I oversaw the packaging design, production, and even styling the product shoot.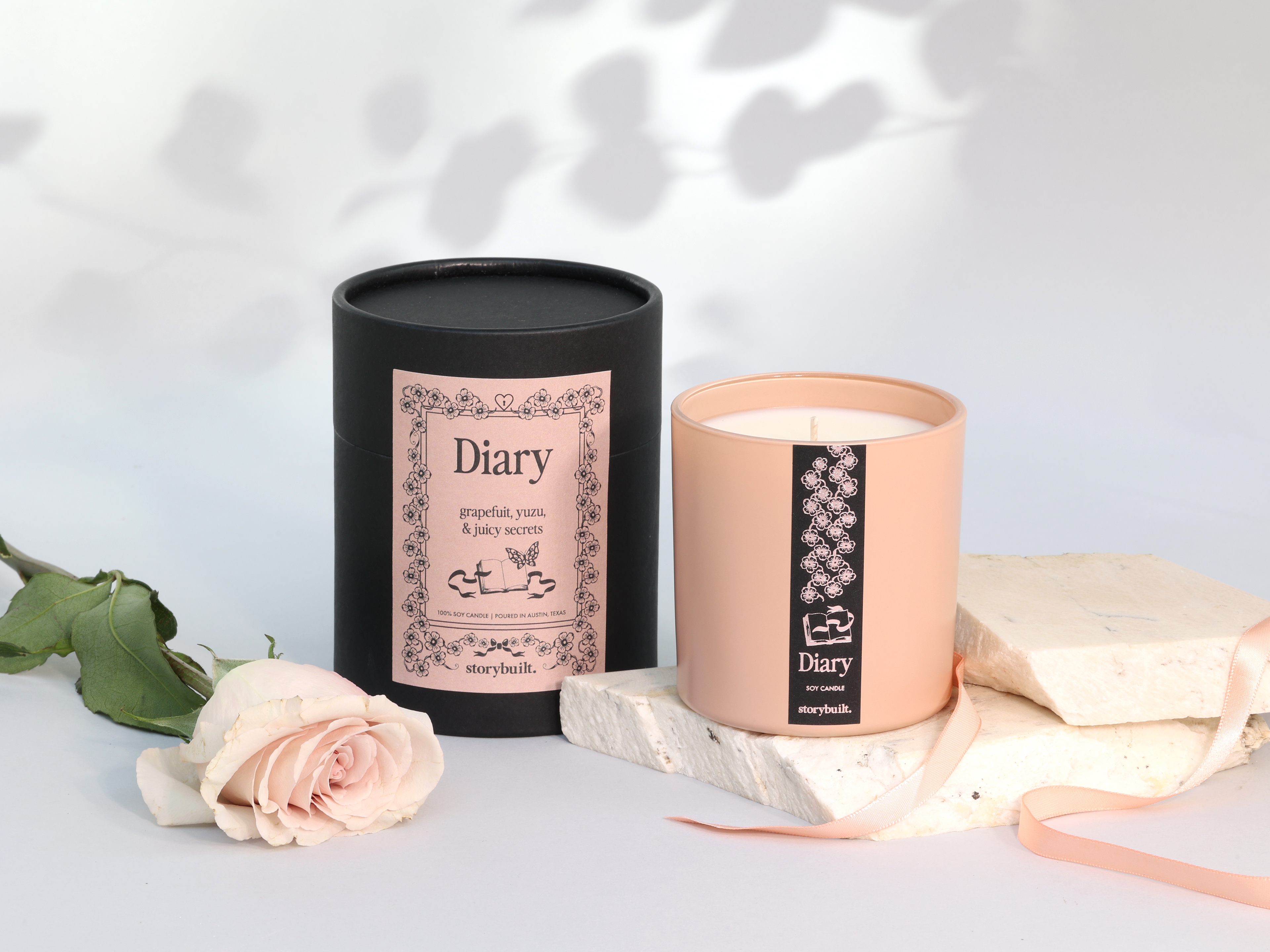 Diary
fragrance notes: Grapefruit, Yuzu & Juicy Secrets
This fruity citrus scent called for peach tones and girly imagery. Roses and ribbons 4 eva.
Large jar candles consist of a matte glass jar with foil label, enclosed in a cardboard tube sealed with another sticker. 
Field Guide
fragrance notes: Seafoam, Volcanic Salt, & Driftwood
The neutral colors of the paper stock and glass jar called for a little something extra in the print production. I designed this suite of labels with silver foil stamping.
Smaller candles each come in a matte black tin with coordinating sticker labels.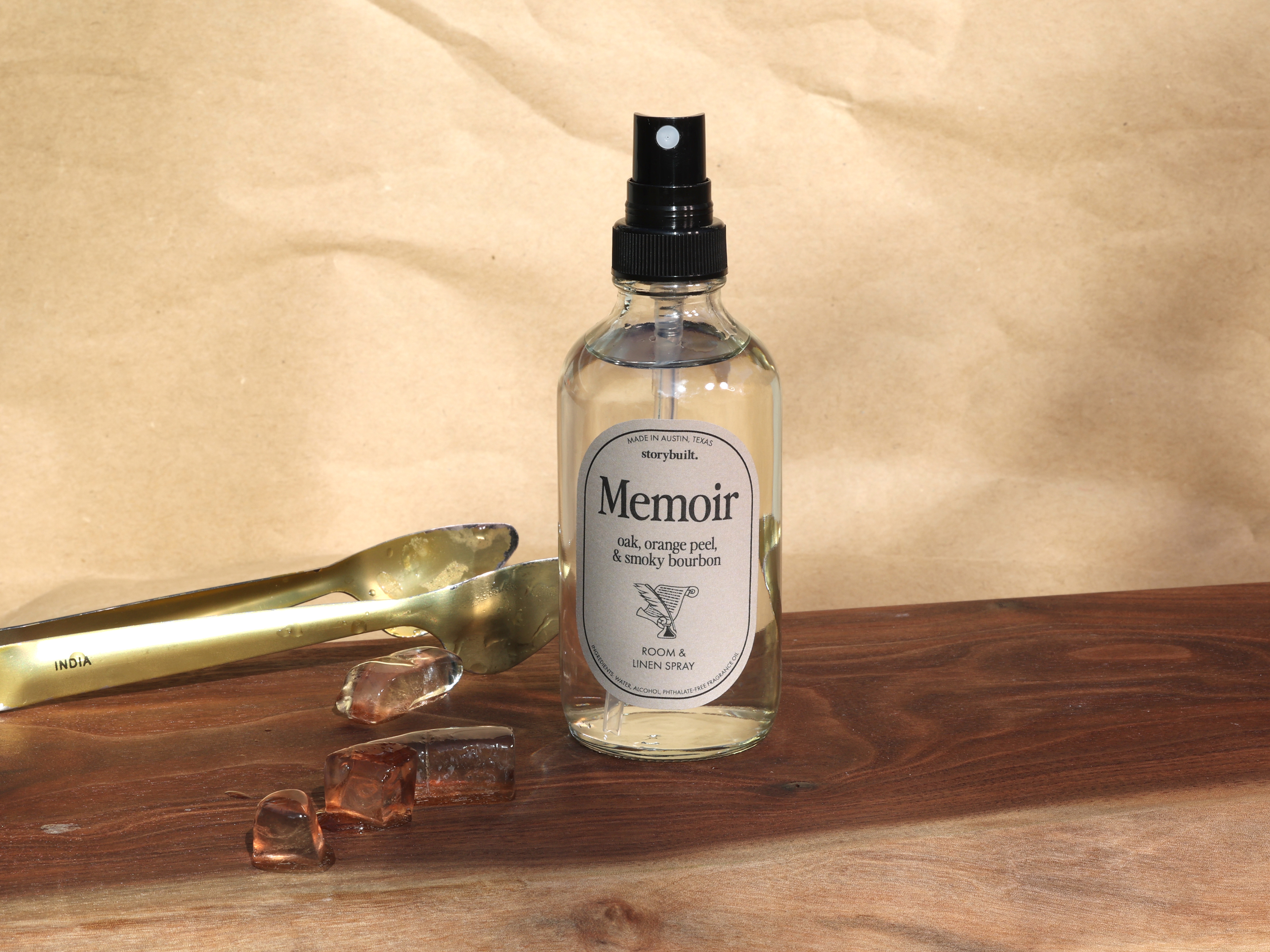 Memoir
fragrance notes: Oak, Orange Peel, & Bourbon
This scent has serious 'Don Draper reflecting on his career' vibes. I raided the office bar for props to help drive home the bourbon notes.
Myth
fragrance notes: Wild Sage, Oakmoss, & Ancient Earth
I will never pass up an opportunity to include a pegasus in my design work.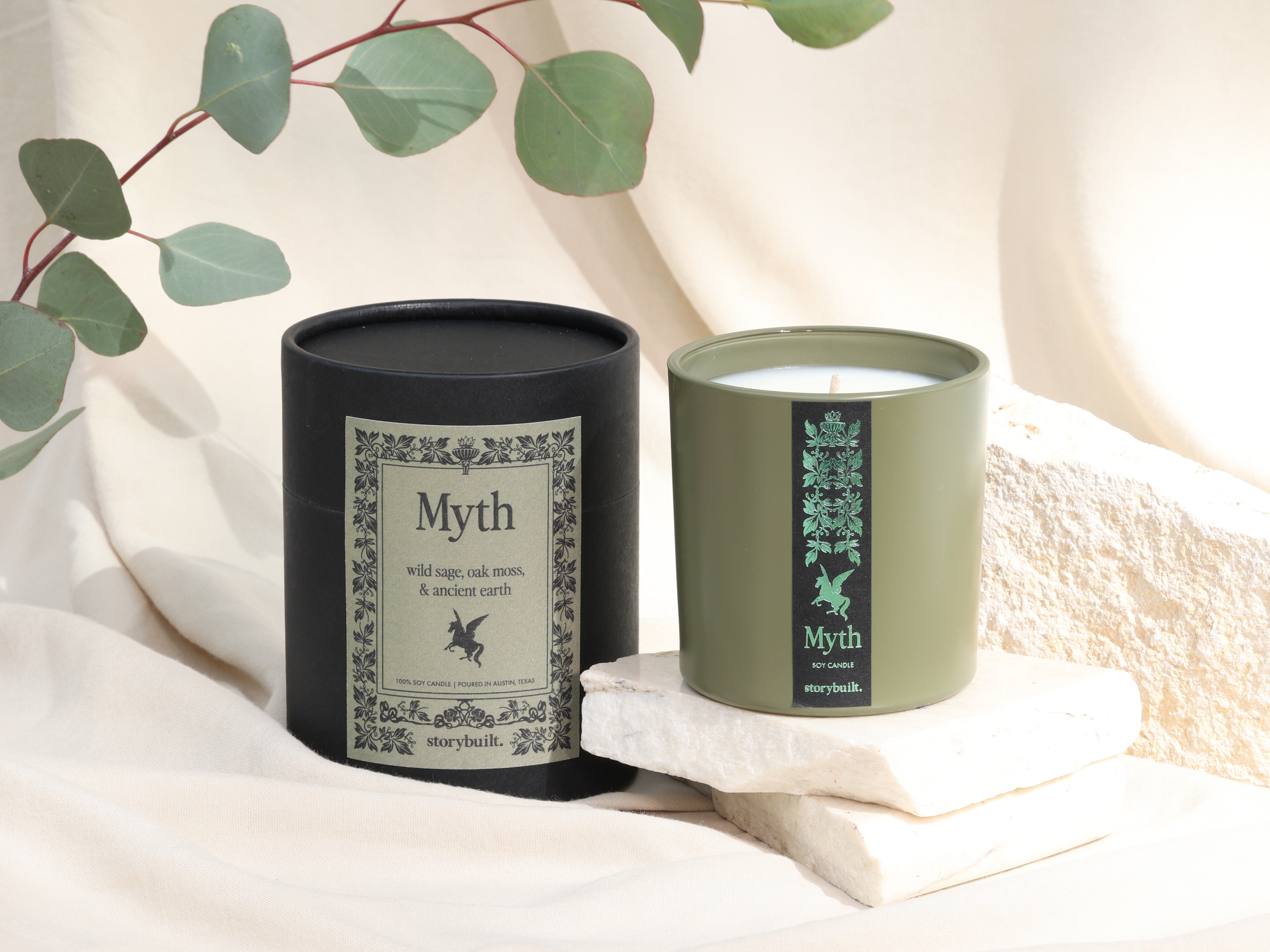 Each fragrance is offered in a large candle, small candle, and spritz bottle, available for purchase online, or as gift to a lucky few StoryBuilt homeowners.