is an online training platform for people in search of tech skills. As part of their in-house marketing team, I had a hand in countless projects. This page covers a few favorites. 

Spreading the word about our Student Discounts 

We launched a student discount program (with crazy deals!) in 2021. In order to shout it from the rooftops, I created a peppy, retro collegiate illustration set and plenty of supporting graphics.

Report Design and Marketing Assets

Our research into cloud-centric business trends proved pretty enticing to a lo
t
of B2B customers, and reports like this one were a popular resource.
The Road to Multicloud

contained stats showing how businesses are increasingly using a combination of cloud platforms (like AWS, GCP, and Azure) to build their technology architecture.
I created the full digital report, including a splashy cover illustration referencing the top cloud platforms.
Banner Ads 
I also crafted a large set of banner ads and social media graphics to spread the word.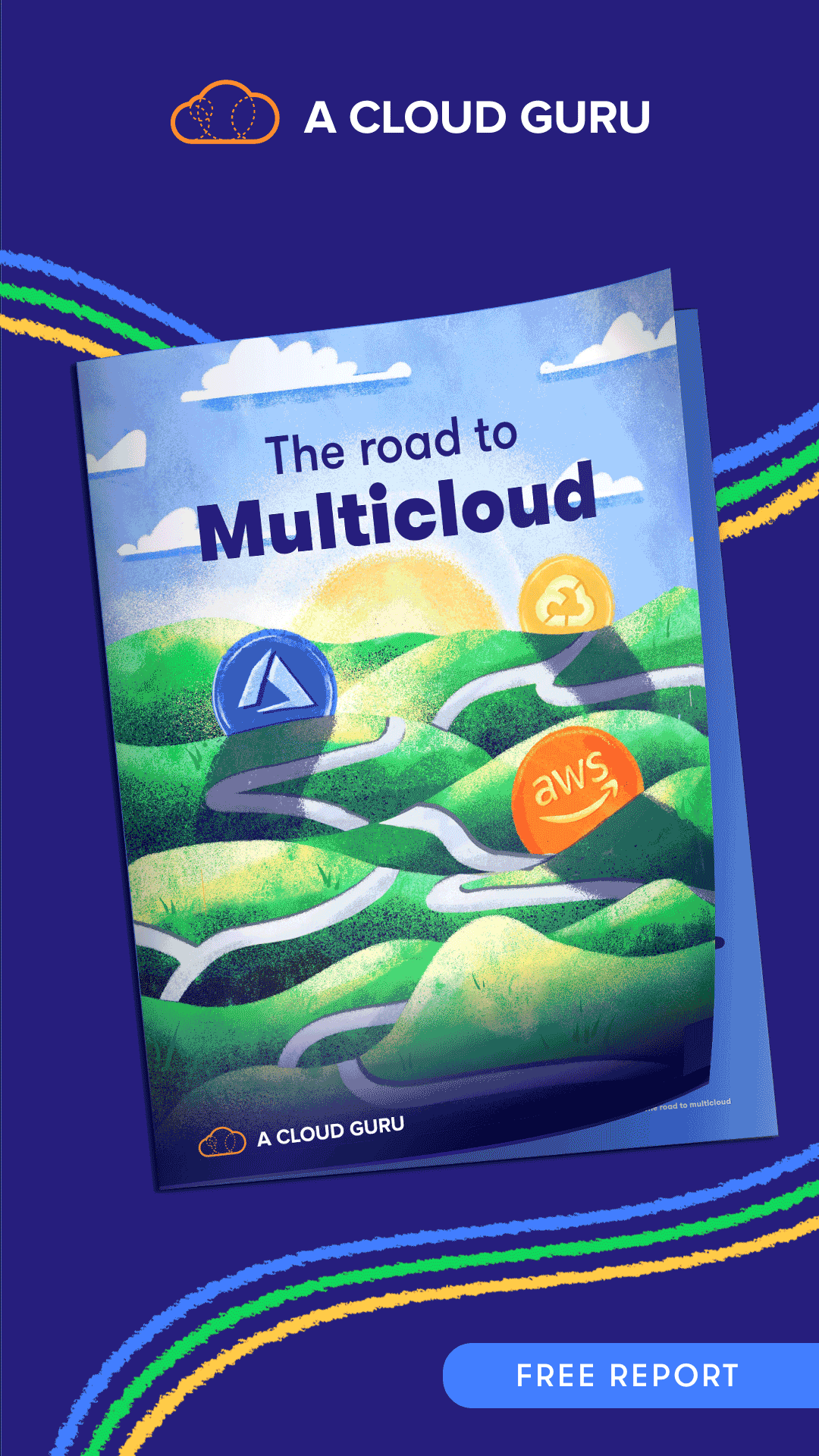 SWAG for Days
One of A Cloud Guru's major strengths is a deep appreciation for quality swag. T-shirts, sticker sheets, and pins commemorate every important event!